Google: Linking To Authoritative Sites Won't Help SEO!
Google: Linking To Authoritative Sites Won't Help SEO!
In my research, I've found that Google's John Mueller emphasizes a crucial point: merely linking to high-authority websites doesn't significantly boost search rankings. The real focus should be on offering valuable links that truly enhance the user experience. Quality always trumps quantity in the realm of effective link building.
Mueller's response highlights the utmost importance of giving priority to relevance and usefulness for the user when making decisions about including links in content.
The decision to insert a link should be based on its potential to elevate the user experience, rather than being solely driven by the pursuit of improved search rankings.
These valuable links should bring something meaningful to the content, such as:
Expanding upon a particular point
Providing evidence or additional resources to support a claim
Clarifying complex terms or concepts
Directing users to pertinent products, services, or resources
Much like the content on your website, outbound links should have a distinct purpose and be genuinely helpful to users.
If anyone willing to add any other points, add here, we will start the converzation.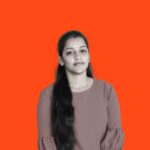 Hi Nigetha,
Your post correctly highlights the developing modern of SEO. Link quality and user experience take priority over quantity. It's a good reminder for both experienced and interested SEO professionals.