Google lighthouse tool: What it is and what does this tool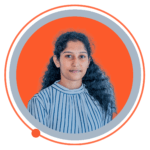 Google lighthouse tool: What it is and what does this tool
Recently I did an audit report for one website, therefore I used to google lighthouse tool for my audit works. It's just quite fantastic tool that I had ever used in my audit works and It's easy to use and it provides accurate datas.
Let me share each and everypoints of Google Lighthouse
Google light house is a free tool that can helps to improve the quality of webpages on your website. Websites are the crucial thing in every business, and we need to ensure the website quality if not we'll be losing the leads.
This Google free tool helps to audit key 5 website optimization categories.
1) Website performance – It means how quickly a website can loads and how quickly users can access the website. By using google lighthouse you will get the proper report data's including FCP, LCP, TBT, CLS, SI time measurements.
2) Accessibility – How a website, tools and designed and developed for users and also the website need to designed even can access disabilities people. So, this googles lighthouse accessibility test will give the proper Datas about your websites and also, it's testing Alt Text, image text and etc…
3) Best practices – Google lighthouse tool testing whether your page is built on the modern standards of web development
4) SEO – Lighthouse tool check and analyze some technical SEO Aspects whether its properly optimized or not, and this test specifically checks your website is whether mobile friendly or has valid structure data, indexable, robots.txt, URL canonicalization and etc…
5) Progressive Web App (PWA) – Google light house tool provides your website used latest technologies or web development aptitudes for user experience.
We can use chrome extension google light house tool to get proper audit report.
If you have already done the audit report using google page insights probably you will think what's the difference between google light house and google page insights. Don't worry I'll share the differences with you.
Google page insights consider lab data and field data to measure the performance of your pages. Google Light House tool only consider lab data to provide the performance of your web pages. Lab data means how users may experience your website field data means how real users experienced your website.
Want to add some points, please let it your thoughts in the comment section…!
I have tried many SEO audit tools for my research such as Seoptimer, SEO sitecheckup, seobility, webceo etc. but the lighthouse tool is very new to me, for sure I'll give it a try
Thanks for sharing a brief explanation regarding the Google Light House tool. The Google Lighthouse tool produces clear and detailed reports, enhancing its user-friendliness for developers, designers, and other stakeholders.