Friday Motivation Tips in the Workplace
Friday Motivation Tips in the Workplace
Friday Motivation Tips in the Workplace, the Way Bard Sees It:
01. Start your day off right: healthy breakfast, exercise, and upbeat music.
02. Dress for success: confident, professional outfit.
03. Set a positive tone: be friendly and enthusiastic with coworkers.
04. Focus on accomplishments: reflect on what you've achieved this week.
05. Plan for the weekend: something fun to look forward to.
Take breaks throughout the day to get up and move around, or step outside for some fresh air. This will help you stay focused and energized.
I hope these tips help you make your Fridays your most productive and positive days of the week!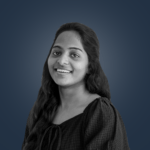 Dear Sutharshana,
How you tackle your work on Friday can greatly influence both your work-life and overall job contentment. By implementing these tips, we can optimize our Friday and prepare for a productive week ahead.
You are viewing 1 out of 2 answers, click here to view all answers.