Free 6 Image Generating AI tools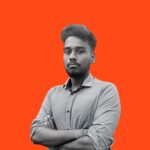 Free 6 Image Generating AI tools
Midjourney has been a widely used tool for creating AI-generated images, but now there are other options with distinct features and abilities. This post will discuss six alternative AI image-generating tools that can be used as substitutes for Midjourney. These tools range from free online options to paid plans with advanced editing tools. I also provide examples of what each tool can create, allowing you to compare them directly with Midjourney.
Thank you vishnukanth for sharing, I have tried Midjourney but apart from that this is a great list.
You are viewing 1 out of 1 answers, click here to view all answers.