Excellent Search Engines for Your Needs Rather Than Using Google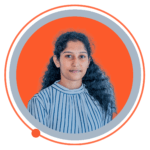 Excellent Search Engines for Your Needs Rather Than Using Google
Google may be the most widely used search engine, but based on your needs and priorities, it may not always be the best option. How many of you aware we can select a search engine based on our needs, such as privacy, research, news, and AI-powered search engines.
I have listed below some top search engines that can meet a range of your requirements.
Ai-powered search engine : You.com
A Revenue-Sharing Search Engine : Yep.com
A Copyright-Free Search Engine : Openverse
Privacy-Focused Search Engines: DuckDuckGo , Startpage, Swisscows, Gibiru
Knowledge-Based Search Engines : Wiki.com , Twitter, SlideShare
Browser-Based Search : Brave, Neeva
If you are aware of any other top search engines other than Google, please expose them in the comments!