Excel in Work and Life With These Mindset Traits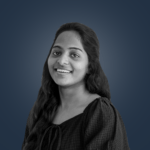 Excel in Work and Life With These Mindset Traits
1. Humility
The humble mindset is distinguished by a collection of characteristics and outlooks that display a willingness to approach life with grace and receptiveness.
2. Caring
People who excel at work care about their fellow workers. Caring about people is one of the elements of Wellness-Centered Leadership, or leadership that is designed to empower and foster professional fulfillment.
3. Extra Mile
Successful people always do more than is expected of them. When problems arise, people who excel at work do whatever it takes to resolve the issue. They do not have to be asked; they are always ready to go the extra mile.
4. Listening
I am convinced the skill of listening can never be overemphasized. Active listening imparts approachability, and it is a valued skill.
Rather than giving you my perspectives on listening, let me share the wisdom of some thought leaders on listening:
"One of the most sincere forms of respect is listening to what another has to say." – Bryant H. McGill
"Listening is one of the loudest forms of kindness." – Anonymous
"Most of the successful people I've known are the ones who do more listening than talking." – Bernard Beruch
"Courage is what it takes to stand up and speak; courage is also what it takes to sit down and listen." – Winston Churchill
People who excel at work have developed the skill of listening.
5. Continuous Learning
"The mind is like a parachute. It works best when open." Frank Zappa
Much like listening, knowledge leads to respect. Whatever your profession, you must work hard to learn all you can about it. Repetition is the mother of learning. The only way you master a physical skill is through hours of repetition.
6. Consistency of Effort
Having consistency is paramount in many facets of life, such as enhancing oneself, achieving career success, and striving for physical fitness or expertise. It not only aids in building momentum and forming positive habits but also serves as a solid base for continual advancement.
Success is peace of mind which is a direct result of self-satisfaction in knowing you made the effort to become the best of which you are capable.
Hey Sangeerthana,
Thanks for sharing these valuable insights!
I wanna talk about the last point that you sharing here, Consistency is the backbone of progress, forming positive habits and ensuring continual advancement.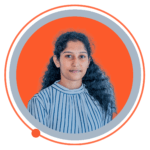 Agree with this Sangeerthana. Embracing humility, caring, and going the extra mile fosters success in work and life. Listening, continuous learning, and consistent effort amplify growth. Cultivate these mindset traits for a fulfilling journey of achievement and self-improvement.