Essential skills for a successful Data Entry Operator Career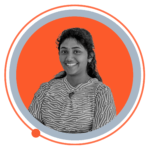 Essential skills for a successful Data Entry Operator Career
Recently, I learned that data entry entry certain abilities; Possessing the Essential Skills for a Successful Data Entry Operator Career is a Must for Professional Excellence. I've given some crucial skills for your view,
Typing skill and speed-: A standout amongst the most fundamental abilities in any sort of data entry jobs is the exact typing speed.
Software knowledge-: Basic computer proficiency and some important software skills like using word processors, spreadsheets, database, and other connected record management software are critical for data entry jobs.
Organizational skills-: One must have good organizing sense or skills for this particular job. organizing the data in a certain pattern is crucial for many company database.
Written and verbal communication skills-: Following and getting access to the instructions are very vital for successful work, that's why good communication skills are critical in these jobs.
Literacy and numeracy skills-: Many data entry jobs include strings of numbers, medicinal codes, private contact information and other items that must be precisely typed.
Accuracy and good attention to details-: Attention to the details is a must to make the work precise. most of the clients want accuracy with this kind of work.
The combination of these essential skills sets the foundation for a successful data entry operator career. The precision, efficiency, and data integrity they bring to the role are invaluable for meeting the demands of the job and exceeding client expectations.
Thanks for sharing these skills. Developing these skills can help you excel in this role and advance in your career.