Effective Email Marketing Ideas to boost your sales on Black Friday and Cyber Monday
Effective Email Marketing Ideas to boost your sales on Black Friday and Cyber Monday
As Black Friday and Cyber Monday approach us, it's great for businesses to focus on these holiday shopping to grow their sales 20X times.
What's Black Friday and Cyber Monday?
Black Friday and Cyber Monday are the biggest shopping festive of the year, Black Friday takes place on the Friday after Thanksgiving day in the United States. Meanwhile, Cyber Monday falls on the Monday after the Thanksgiving day.
During this amazing shopping season, most businesses focus on different marketing ideas to attract their customers to the physical and online stores. Most of the businesses start announcing these deals in mid-October. Among them, Email Marketing plays a crucial role.
So what kind of Email Marketing Campaigns should the businesses focus on?
Discount Emails: Send emails with exclusive coupon codes which will expire within the limited time
Interactive Emails: Send teasers with amazing creatives and create excitement within your customer base
Gift Guide: Showcase popular gift options to celebrate the upcoming holidays (Christmas) with their family and friends
Cross-Selling Emails: Try cross-selling to increase your revenue. Recommend additional complimentary products to your prospects or customers with some customized discount codes.
Dont miss out this biggest shopping season of the year to boost your sales and if you have any different thoughts on this please share your insights on comments.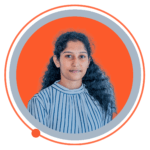 Thanks for sharing this insightful post! As an amateur in the Black Friday and Cyber Monday shopping strategies, Email Marketing seems crucial, especially with discount codes and interactive teasers. Great insights!