Do you have a grasp of AI-Powered Assistance?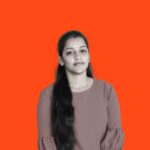 Do you have a grasp of AI-Powered Assistance?
Al powered assistance means to the use of artificial intelligence (AI) technology provide help, support, and guidance to users in variety tasks and activities. These systems are designed to user queries, provide relevant information, perform tasks, and offer solutions to problems. I have mentioned here some Al assistance for example.
Virtual Personal Assistants : Like Siri (Apple),Google Assistant (Google) and Alexa (Amazon) are artificial personal assistance that use Al to set reminders, answer user's questions, sent messages and do tasks based on users commands.
Chatbots : These are often used on websites or customer care platforms to communicate with users. for instance, a banking websites use chatbots to help users check their account balance, money transfer or answer common questions.
Email Autoresponders : Gmail's smart compose suggests auto complete replays as you type Gmail.
AI in Education : AL powered tutorial platforms provide personalized learning experience.
AI in Finance : In finance Al has a robot advisors suggest investment portfolio and strategies based on investor or field.
Al language translation : we can use this to translate text and speech between multiple languages.
Al content creation : GPT-3, Al language model can create content like human writing. as well as generating code and music composition.
Apart form these, there are so much of AL assistance for users. The topic of AI-powered help is one that is fast developing and has the potential to change how we use technology to get information and services.
Yes, I have a grasp of AI-powered assistance. AI-powered assistance refers to the use of artificial intelligence (AI) technologies to provide help, information, and support to individuals or organizations. Thank you for sharing this insight.
You are viewing 1 out of 1 answers, click here to view all answers.