Article Submission in SEO
Article Submission in SEO
Article Submission refers to an off-page SEO technique in which you write an article and publish it on the third-party website. It is a method by which you write articles that are related to your business and add them to the famous article submission sites. The main purpose of Article submission is to attract a huge number of visitors to your website with minimal time and money efforts.
Benefits of Article Submission
Increased traffic to the website
More unique first-time visitors
More brand awareness
You can get free ads
Guaranteed incoming traffic for an extended period
5 key points to consider while writing articles
During the process of article submission do not forget to consider below 5 key points.
Articles should be original information.
Articles should be keyword rich but not excessive to the point of keyword stuffing.
The average length of articles should be between 500 and 700.
Give a unique title to your article.
Giving subheadings, bullets and numbers to articles make it presentable and easy to read for potential customers.
By following these key points and engaging in strategic article submission, you can effectively boost your online presence, attract more visitors, and achieve success in the competitive landscape of the World Wide Web.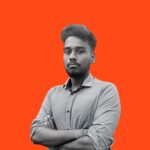 Hello, Ajenthani. You stated that this query offers insightful information regarding the idea of article submission as an off-page SEO strategy. It underlines its advantages, such as boosted brand recognition, improved website traffic, and the opportunity for free promotion.Many thanks
You are viewing 1 out of 2 answers, click here to view all answers.