Apple's WWDC 2023 Biggest Reveals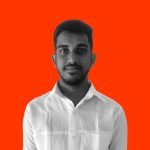 Apple's WWDC 2023 Biggest Reveals
Apple's big event, the Worldwide Developers Conference, started on Monday with a special presentation that revealed all the exciting things coming to Apple's devices. Usually, at WWDC, Apple shows us new software for iPhones, iPads, Apple Watches, and Macs. But this year, they surprised us by announcing a bunch of new hardware too.
The big announcement was the debut of the Apple Vision Pro headset, a "new kind of computer," as CEO Tim Cook put it in the presentation. But with MacBook Air and other Mac hardware announcements — including new silicon — as well as software upgrades, no corner of Apple's ecosystem lacked for updates.
Apple Vision Pro, a new headset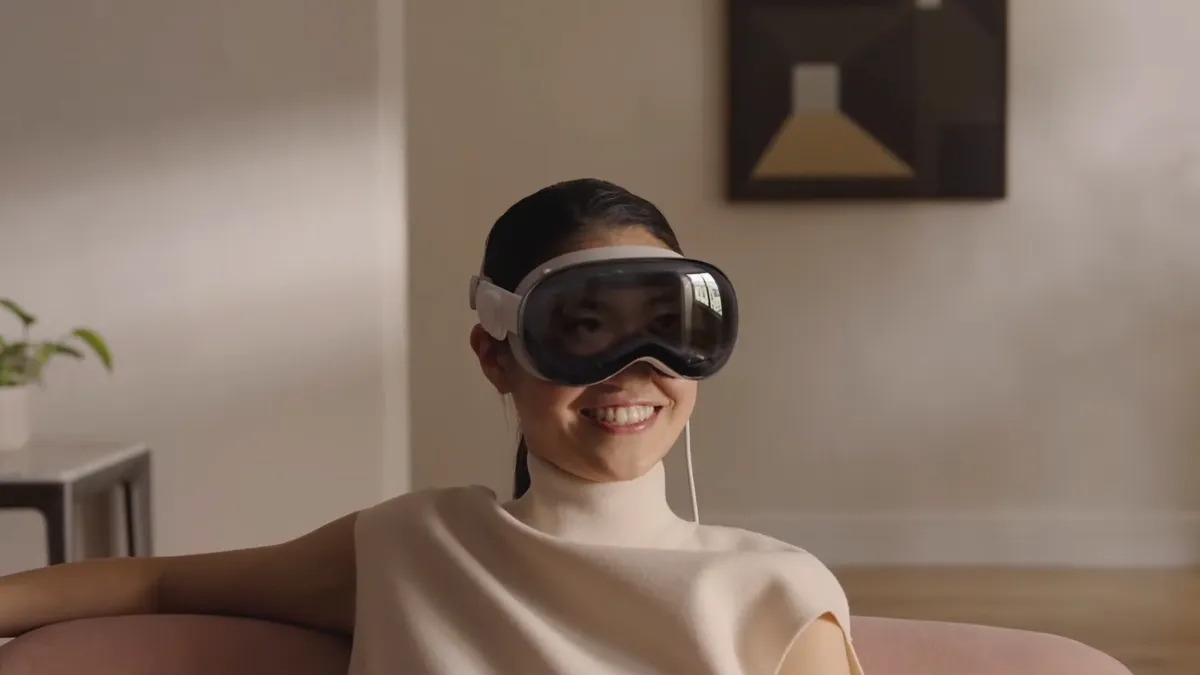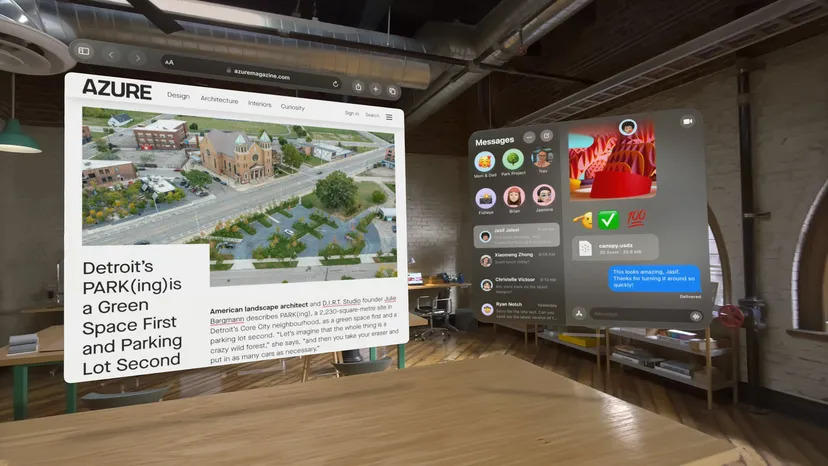 The Apple Vision Pro is Apple's entry into the competitive realm of AR (Augmented Reality) and VR (Virtual Reality) headsets. It is a personal display that you wear on your face, offering the familiar interface features that Apple is known for. Its operating system combines elements from iOS, MacOS, and TVOS. However, this high-tech device comes with a hefty price tag of $3,499 and will initially be available for shipping in the US early next year.
In terms of design, the Apple Vision Pro resembles other headsets. Behind its glass front, there are hidden cameras and even a curved OLED outer display (more details on this later). The headset is securely fastened to the wearer's head using a wide rear band, and there is an optional over-the-top strap for added stability. As rumored, there is an external battery pack that connects via a cable and can be conveniently placed in your pocket. On the right side of the headset, you'll find a large digital crown similar to the one found on an Apple Watch. This crown allows you to adjust the level of immersion, enabling you to control how much of the outside world you want to perceive while using the device.
New MacBook Air 15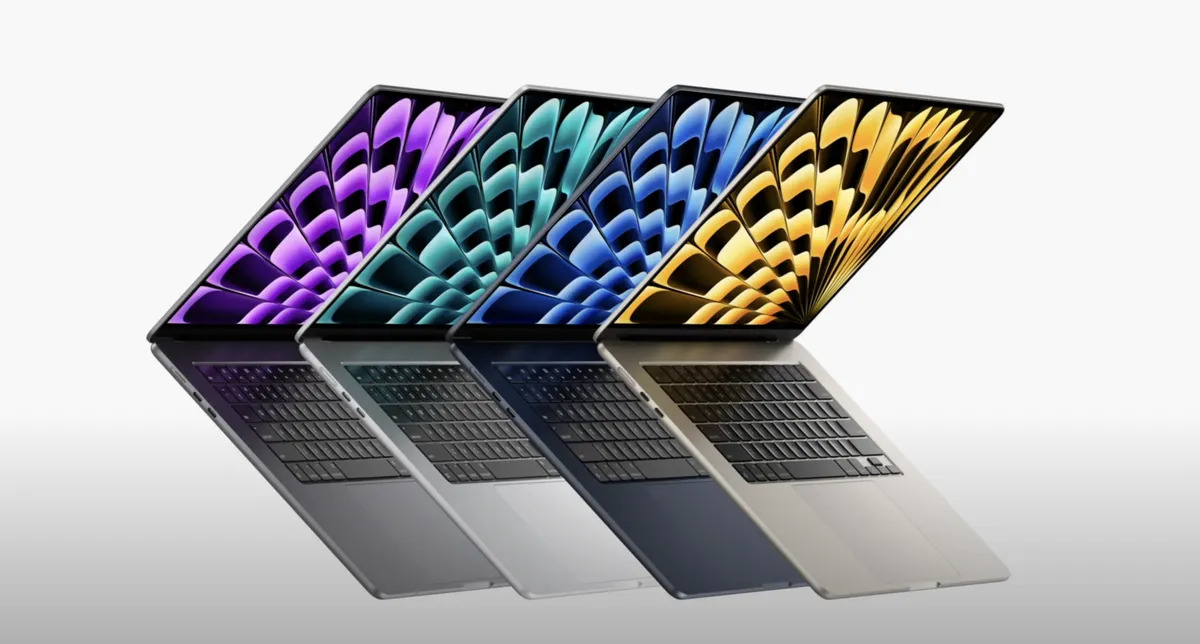 Confirming earlier rumors, Apple has officially unveiled the new MacBook Air 15, a larger variant of the MacBook Air 13 that was released last year.
The 15-inch MacBook Air is equipped with the powerful M2 chip, offering impressive performance. It boasts an exceptional battery life of up to 18 hours, ensuring prolonged usage without the need for frequent charging. Users can choose from various configurations, with options of up to 24GB of memory and a maximum storage capacity of 2TB. The retail price starts at $1,299, or $1,199 with a student discount.
In terms of its physical dimensions, the 15-inch model is impressively slim at just 11.5mm thick and weighs 3.3 pounds. It features two Thunderbolt ports, a Magsafe cable connector for convenient charging, and a 3.5mm headphone jack. The device also includes an above-display 1080p camera housed within a notch, ensuring clear video calls. Moreover, it incorporates three microphones and six speakers, including force-canceling subwoofers, delivering immersive audio experiences.
Mac Studio with M2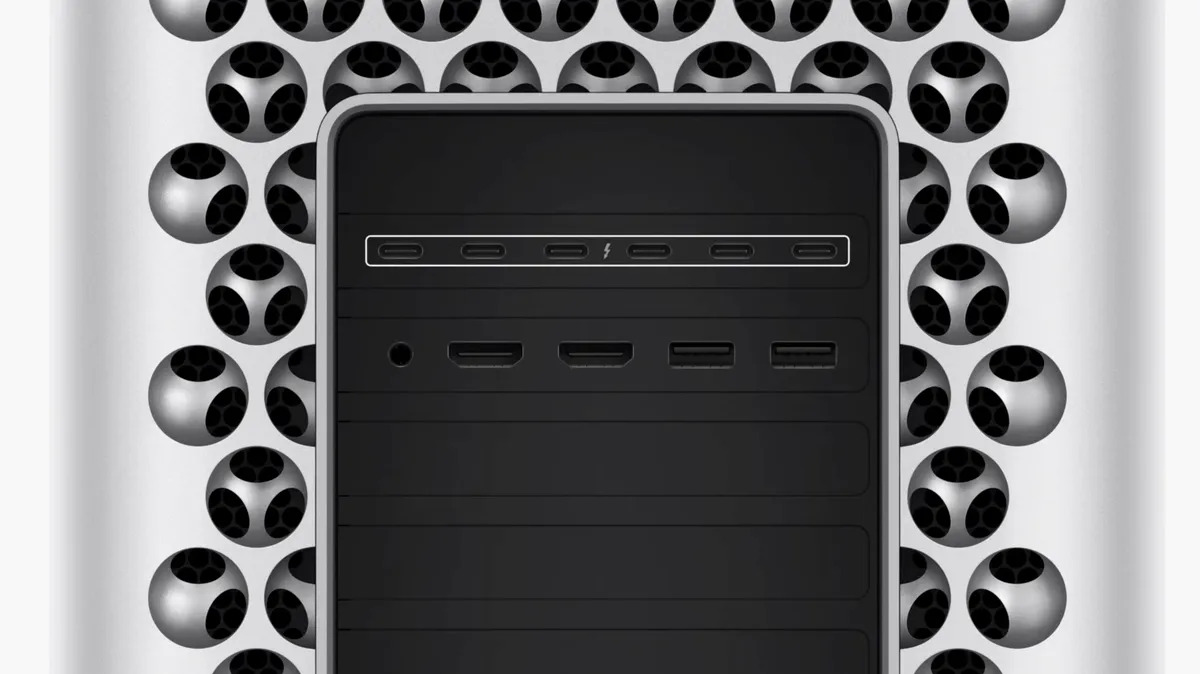 Apple has introduced the new Mac Studio, featuring their latest silicon technology. This model is equipped with either the M2 Max chipset or the more advanced M2 Ultra chipset. The M2 Ultra is particularly noteworthy, as it combines two M2 Max chips, enabling a remarkable memory capacity of up to 192GB.
The M2 Ultra chipset stands out with its impressive capabilities, including a powerful 24-core CPU. It can effortlessly handle the simultaneous streaming of 22 videos in stunning 8K ProRes resolution. Additionally, it supports the connection of up to six Apple Pro Displays simultaneously, providing an exceptional visual experience.
The Mac Studio starts at a price point of $1,999 and will be available for purchase starting next week, allowing users to enjoy the cutting-edge features and performance offered by this remarkable device.
iOS 17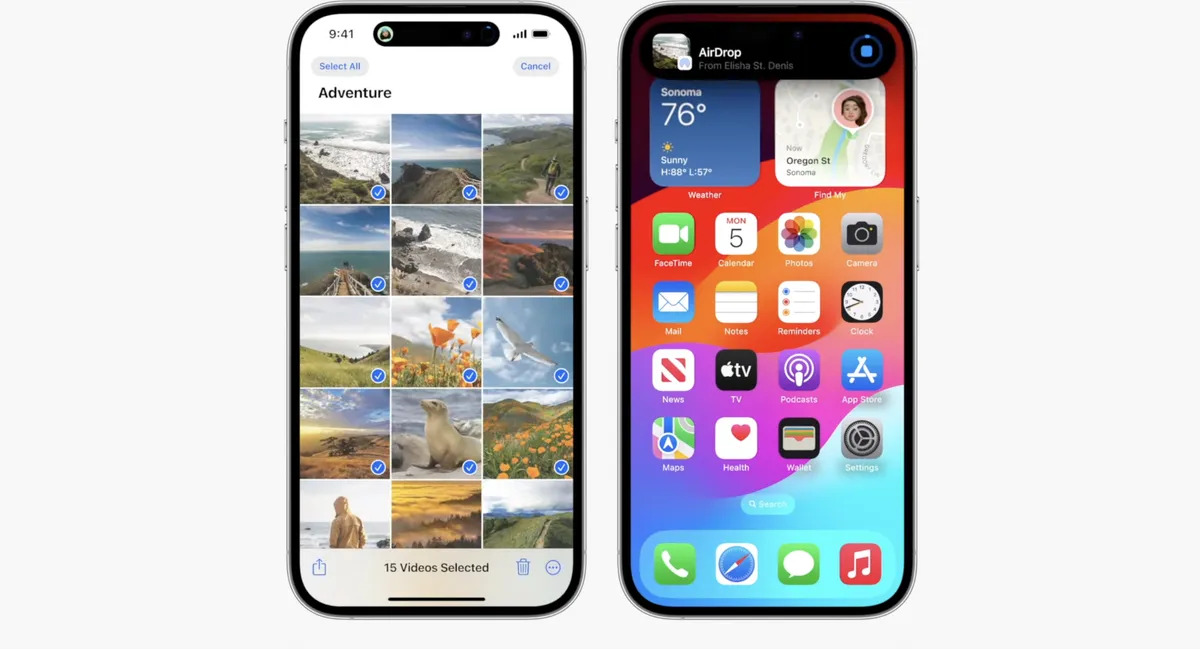 iOS 17 introduces numerous improvements to enhance your overall user experience, and the iOS 17 developer beta is now available for download. One notable enhancement is the expanded filters for searching within your Messages. Moreover, you can now reply to specific messages by swiping on them, in addition to the existing press-and-hold method. Voice notes will also be transcribed for your convenience.
When receiving calls, you can bid farewell to gray screens. iOS 17 allows you to assign full-screen photos or personalized Memoji to your contacts, making incoming calls more visually engaging. Furthermore, voicemails will be transcribed in real time, enabling you to screen calls more effectively if the caller is unfamiliar.
A new safety feature called "Check In" has been introduced. It enables you to notify a trusted contact when you reach a particular location, ensuring your well-being after late-night travels. If you encounter delays while reaching your destination, the feature prompts you to extend the timer rather than alerting your contact. Check In operates using end-to-end encryption and also shares your battery and signal status.
Expanding on a feature introduced last year, you can now copy video subjects and paste them as stickers, allowing you to create and share GIFs with friends or use them as responses in Messages. Additionally, all emoji are now shareable stickers.
While AirDrop has been a useful tool for file sharing between Apple devices, iOS 17 introduces "Name Drop," which enables you to share your contact information with others. You can choose which details to share, such as email addresses and phone numbers.
Say goodbye to relying solely on the Notes app for jotting down thoughts. iOS 17 introduces a secure app called "Journal" for personal recollections. It is positioned as a gratitude exercise, automatically including activities like songs and workouts in your personal log.
Apple Maps receives an update that brings a feature Android users have enjoyed for years: offline usability. This functionality proves particularly useful when you are in areas without network coverage or when conserving battery life while outdoors.
A new mode called "StandBy" transforms your iPhone into an alarm clock when it is charging and placed horizontally. It offers a visually appealing clock face along with calendar and music controls.
Lastly, confirming previous rumors, you no longer need to say "Hey Siri" to activate the voice assistant. Simply saying "Siri" will now summon the virtual assistant.