Apple event 2023: iPhone 15 price announced, Apple Watch Series 9, Ultra 2 also unveiled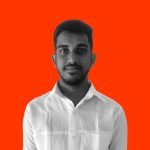 Apple event 2023: iPhone 15 price announced, Apple Watch Series 9, Ultra 2 also unveiled
Apple unveils AirPods Pro with a USB-C charging case
Apple has expanded its product offerings beyond the iPhone, now offering the second generation of AirPods Pro models that come with a charging case powered by USB-C. These new models are now available for online orders starting this Tuesday and will hit the shelves in stores from September 22nd.
Apple's now selling a USB-C to Lightning adapter for $29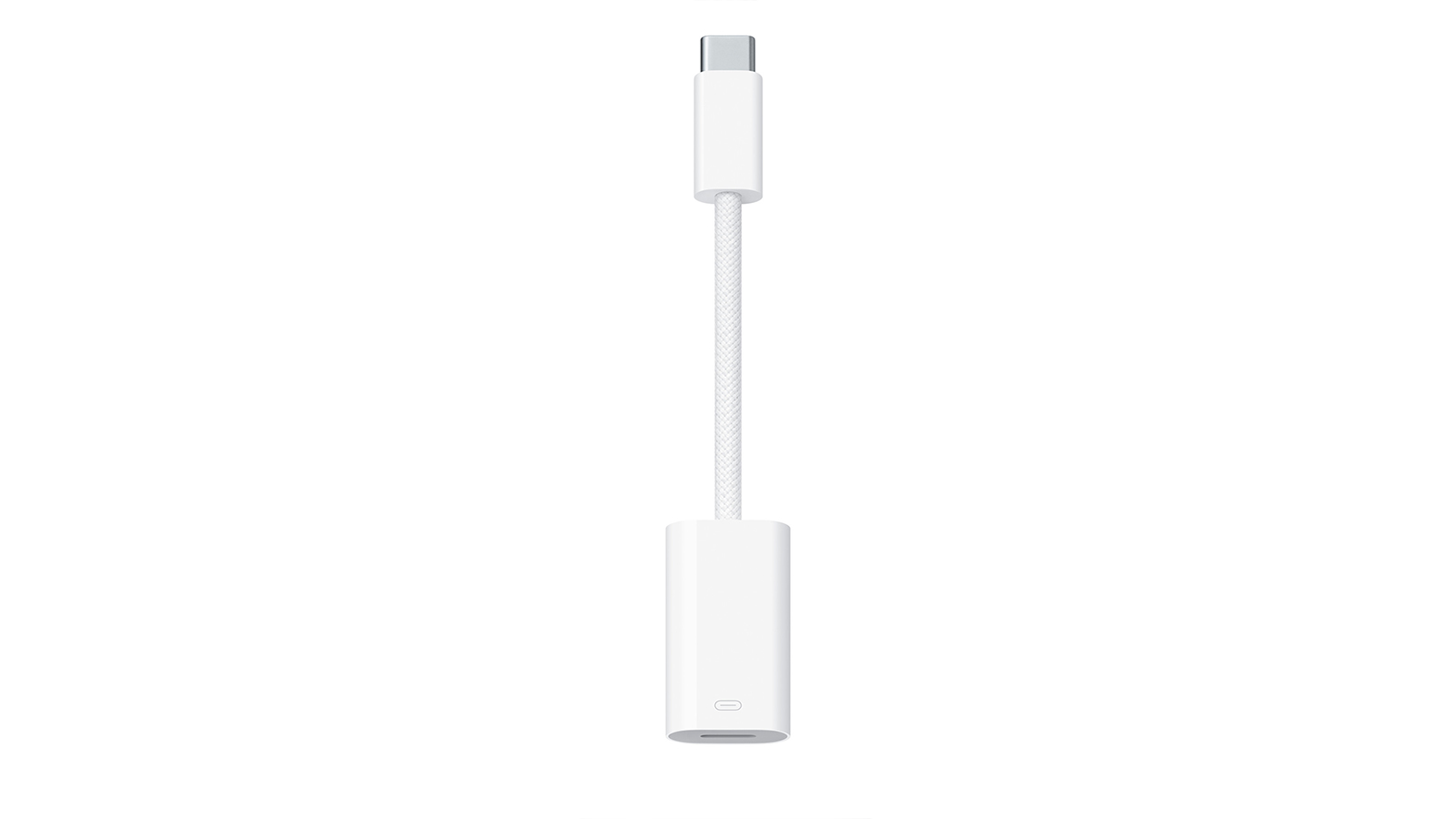 With the recent launch of Apple's latest iPhone lineup, a new addition has made its debut on their website this Tuesday: a USB-C to Lightning adapter, priced at $29.
This handy dongle allows users to connect their Lightning accessories to a USB-C enabled iPhone or iPad, facilitating both charging and data sharing.
This new accessory arrives as Apple concludes its 11-year legacy of the Lightning port and charger, transitioning its devices to the USB-C charger.
From the event: USB-C you later, Lightning port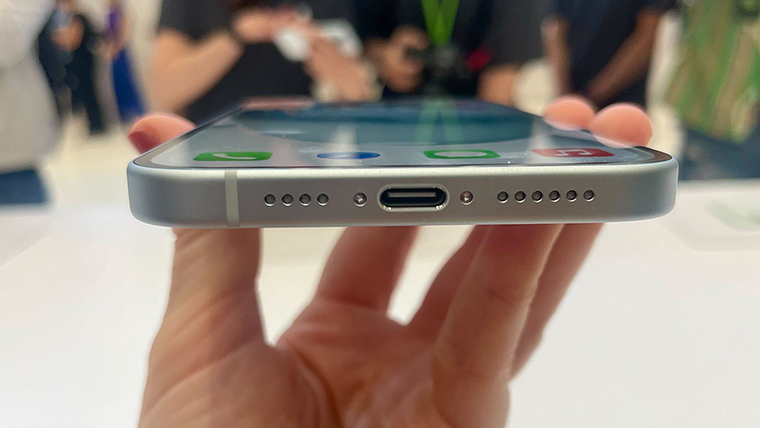 Following the conclusion of Apple's yearly keynote event, the live audience, primarily comprised of press members and Apple employees, eagerly made their way to the product display area to get a firsthand look at the latest devices unveiled during the event.
High-ranking Apple executives engaged in conversations with the press, who had the opportunity to try on the new watches and explore the exciting features of the newly introduced iPhones. The Apple Watch demo table proved to be a significant crowd-puller.
The titanium Pro models lived up to their promise of being incredibly lightweight.
Gone are the days of Lightning ports.
Meanwhile, the Ultra 2 watch display shines brilliantly, capturing the attention of onlookers.
Apple introduces 2 new iCloud plans
There was a loud applause in the audience in Cupertino, California, as Apple introduced two new iCloud plans.
Starting next week, iCloud+ will offer 6TB and 12 TB storage plans.
iCloud allows you to share photos and automatically backup your iPhone, and with family sharing, everyone in a household can get the benefits of iCloud+.
iPhone 15 Pro includes major updates for photographers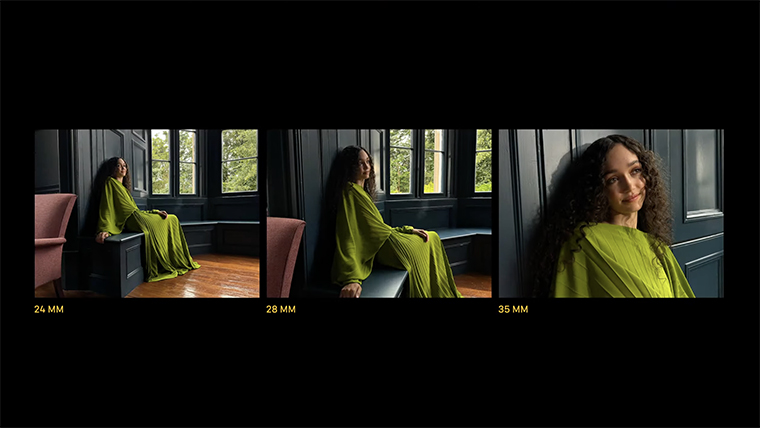 The iPhone 15 Pro introduces a range of exciting updates to its camera system, headlined by a more advanced 48-megapixel main camera equipped with a larger sensor than its predecessor, the iPhone 15.
In addition, Apple has applied a 'nanoscale coating' to the camera, designed to reduce lens flares and enhance the resolution of everyday photos. This innovation also significantly improves low-light performance for both portrait shots and night mode captures.
Furthermore, the latest iPhone allows users to capture high-resolution photos at various focal lengths, including 24, 28, and 35 millimeters.
Apple unveils iPhone 15 with "all new design"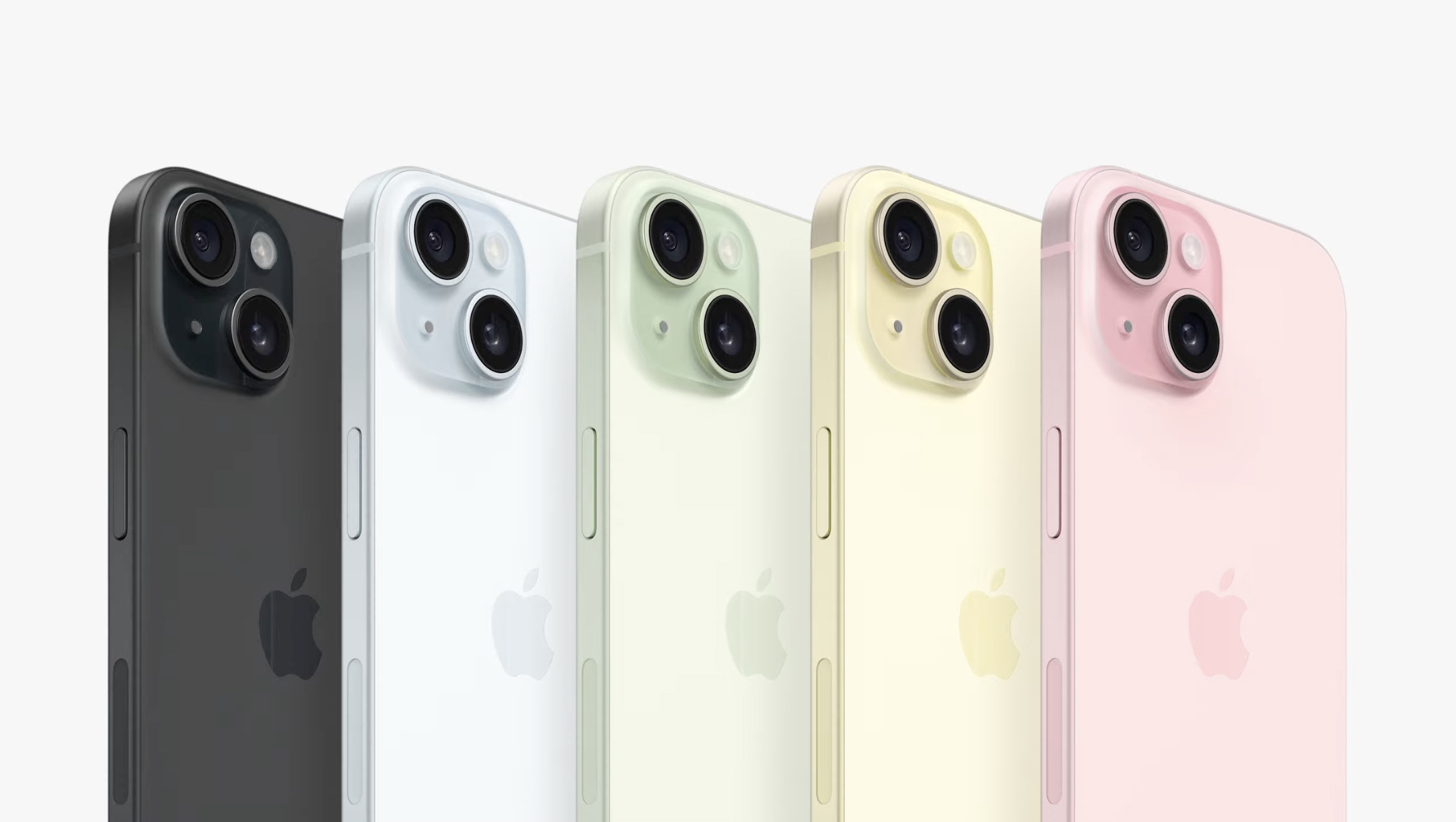 Apple has introduced its next-generation entry-level smartphones, the iPhone 15s, which now come equipped with an expanded 'Dynamic Island' feature. This dynamic tool houses alerts, notifications, and various controls, effectively replacing the traditional notch. Previously, this feature was exclusive to the iPhone 14 Pro.
The iPhone 15 series brings significant camera improvements, including enhanced image stabilization for both photos and videos, 2x optimization, updated portraits with richer colors, and improved low-light performance. It also introduces a 4K cinematic mode for capturing stunning videos.
Under the hood, the iPhone 15s are powered by the A16 bionic processor, the same chip found in the iPhone 14 Pro. This processor incorporates a neural engine capable of handling complex tasks, such as on-device live voicemail transcriptions.
In addition, the iPhone 15 boasts an Ultra-Wideband chip, enabling seamless connectivity with nearby devices. This feature enhances the ability to locate friends sharing their location in crowded areas and supports various iOS 17 features.
Available in five attractive colors (white, black, pink, green, and yellow), the iPhone 15 comes in two sizes: a 6.1-inch screen for the iPhone 15 and a larger 6.7-inch display for the iPhone 15 Plus.
Apple introduces the action button, ditching the ring silencer for the first time since the iPhone debuted in 2007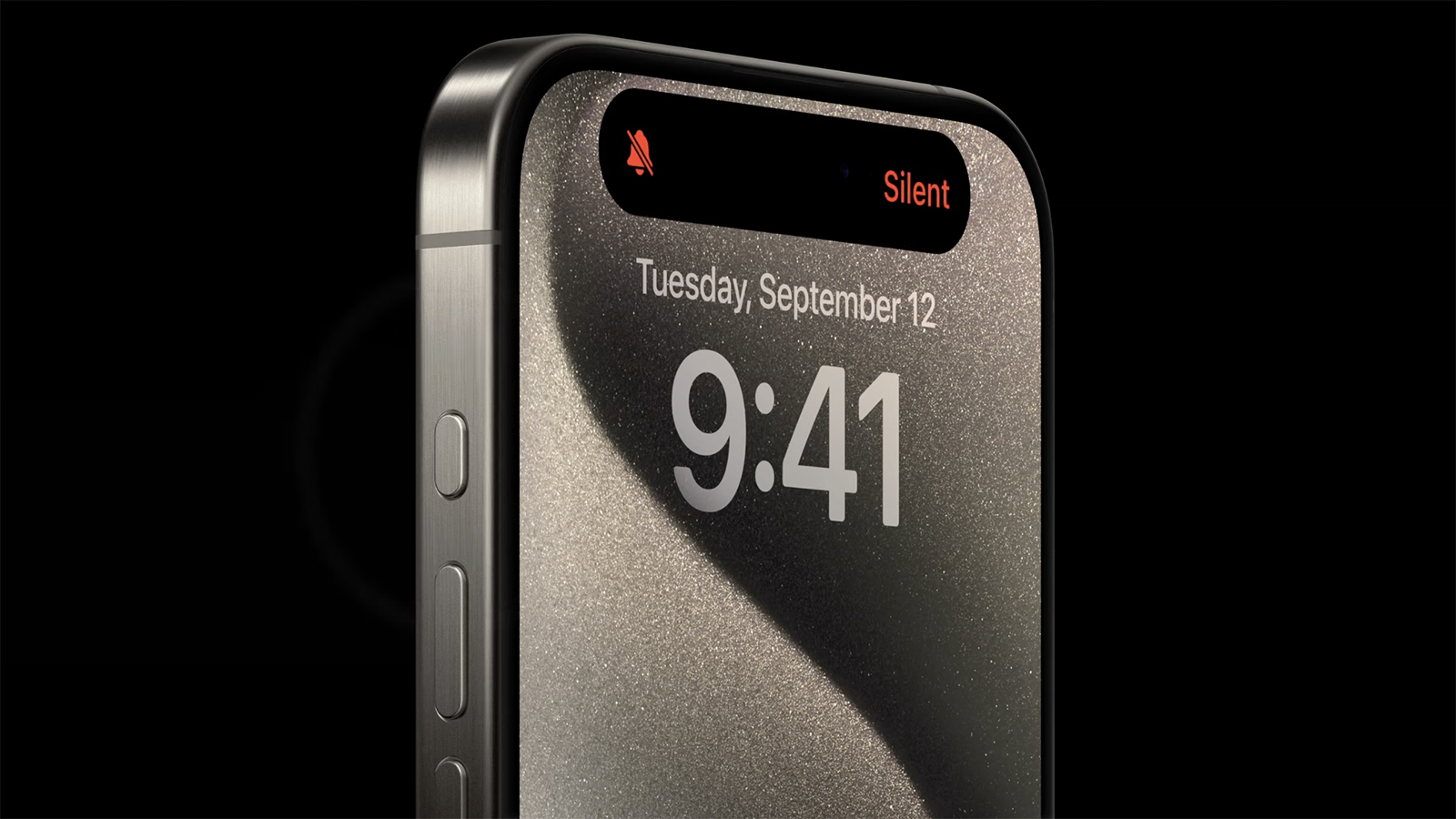 Apple has introduced an innovative feature in the iPhone 15 Pro, marking the first alteration to the ring silencer since the debut of the toggle switch on the original iPhone back in 2007.
Now transformed into a pressable button, the action button retains its default function of silencing alerts. However, it has been enhanced to allow programming for a wide range of actions. These actions include recording voice memos, capturing photos, and activating accessibility features like live speech.
Each command executed through the action button is accompanied by visual feedback displayed on the Dynamic Island bar at the top of the screen, ensuring users are aware of the action being performed.
iPhone 15 users can share location and find their friends in a new way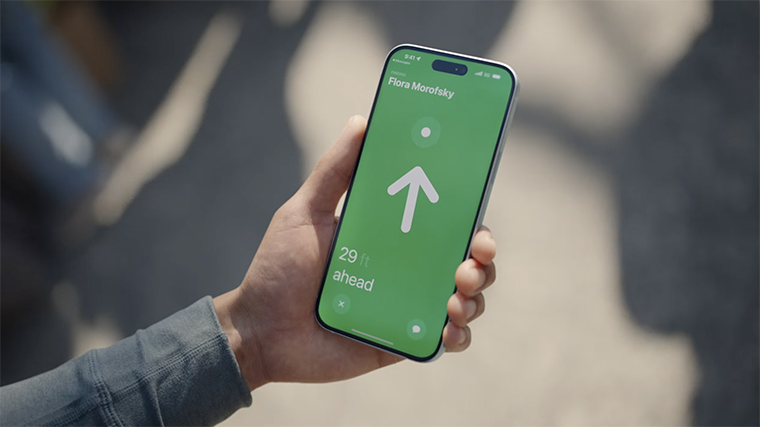 iPhone 15 features Apple's second-generation ultra wideband chip, which allows the device to connect to other devices from up to three times farther away.
The chip has opened up a new way for Apple customers to use precision finding on iPhone 15 to find their friends.
Apple reveals iPhone 15 Pro line with titanium casing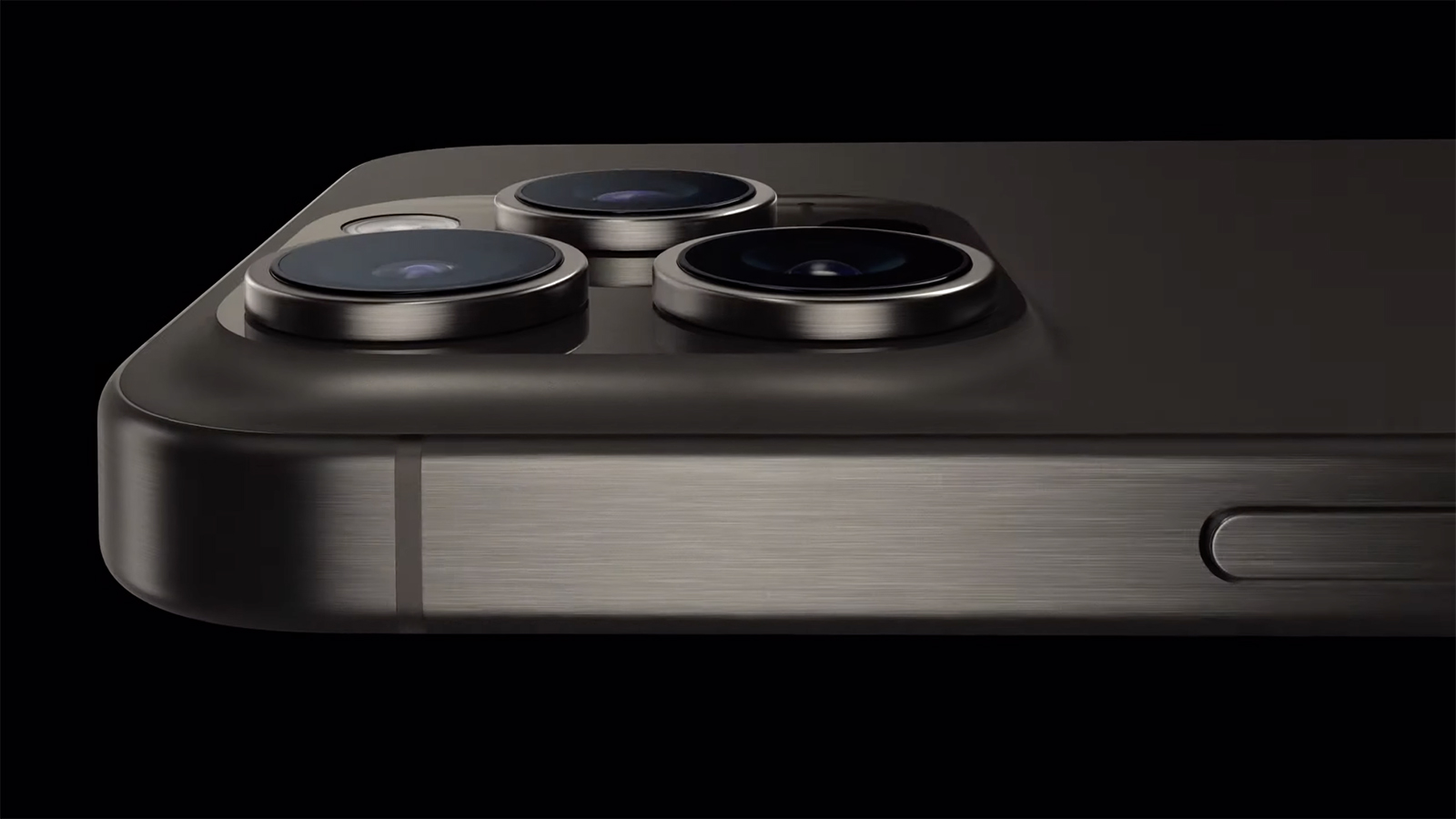 Apple has unveiled the latest additions to its high-end Pro lineup, showcasing the iPhone 15 Pro with a 6.1-inch screen and the iPhone 15 Pro Max featuring a 6.7-inch display. These new models come encased in titanium, the same durable alloy used in the Mars Rover. Color options include white, silver, blue, and black titanium.
In a noteworthy change, the Pro line introduces an updated ring/silent switch located on the iPhone's side. Now, users can perform customizable actions by pressing and holding the button, such as launching the camera or initiating audio recording.
The camera system in these Pro models has also received significant upgrades. The 48-megapixel camera boasts a larger sensor, enhancing low-light performance for both portrait and night mode, with four times the resolution of previous models. Additionally, the iPhone 15 Pro features a 3x telephoto camera for classic portraits, while the Pro Max sports a rear-facing camera system with a telephoto lens offering 5x optical zoom.
A notable feature introduced in the Pro line is the ability to capture spatial videos, aiming to make photo clips feel more immersive. This feature is set to become available later this year.
Both models are slated to start shipping and will be available in stores starting September 22.
Apple says Watch Series 9 is its first-ever "carbon-neutral" product
Lisa Jackson, who holds the position of Apple's Vice President for Environment, Policy, and Social Initiatives, made a significant announcement regarding the Apple Watch Series 9. She stated that this product is a remarkable milestone as it is Apple's "first-ever carbon-neutral product." This certification has been independently verified by a third-party organization.
In a substantial move towards sustainability, Jackson also revealed that Apple is taking a bold step by eliminating leather from all its new products, including watch bands. Instead, they are introducing a new material called "fine woven." This innovative textile will be composed of 68% post-consumer recycled content, making it a far more environmentally friendly choice compared to leather.
To reach its carbon-neutral objective, Apple has outlined a strategy involving shipping products via ocean routes and utilizing carbon credits to offset the remaining emissions. It's important to note that carbon pledges can be challenging to track and that offsets have faced criticism for potentially falling short of comprehensive sustainability goals.
Apple unveils Ultra 2 smartwatch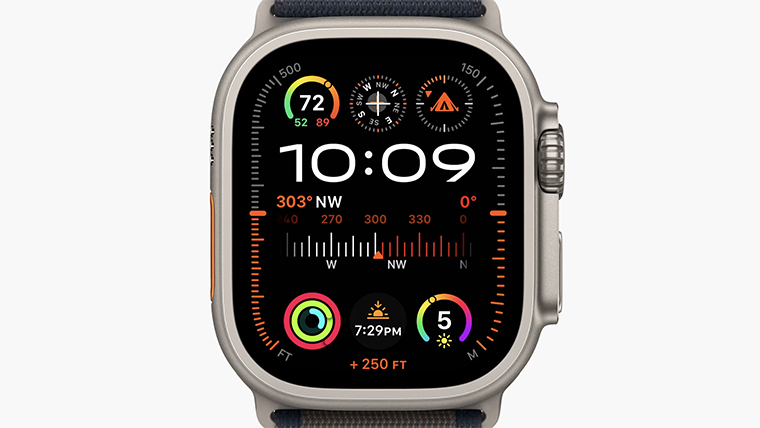 Apple showed off the second iteration of its rugged Ultra smartwatch line, now with a brighter display that promises readability in the brightest sunlight. It features the updated S9 custom chip and a new UWB chip.  It includes the same Double Tap feature as the Series 9, features more information on the display for more intensive tracking.
Tim Cook called it Apple's most technically advanced smartwatch yet.
Source: Internet
Nimesh, excited to see how these feature going to shape the world