An Exclusive Feature to SEMRUSH Keyword Manager Tool
An Exclusive Feature to SEMRUSH Keyword Manager Tool
SEMRUSH has released a new keyword feature called automatic clustering and mindmap to its Keyword Manager tool. This new feature  can group your keywords into topically-related clusters to improve:
Faster content production
More thorough content
Better SEO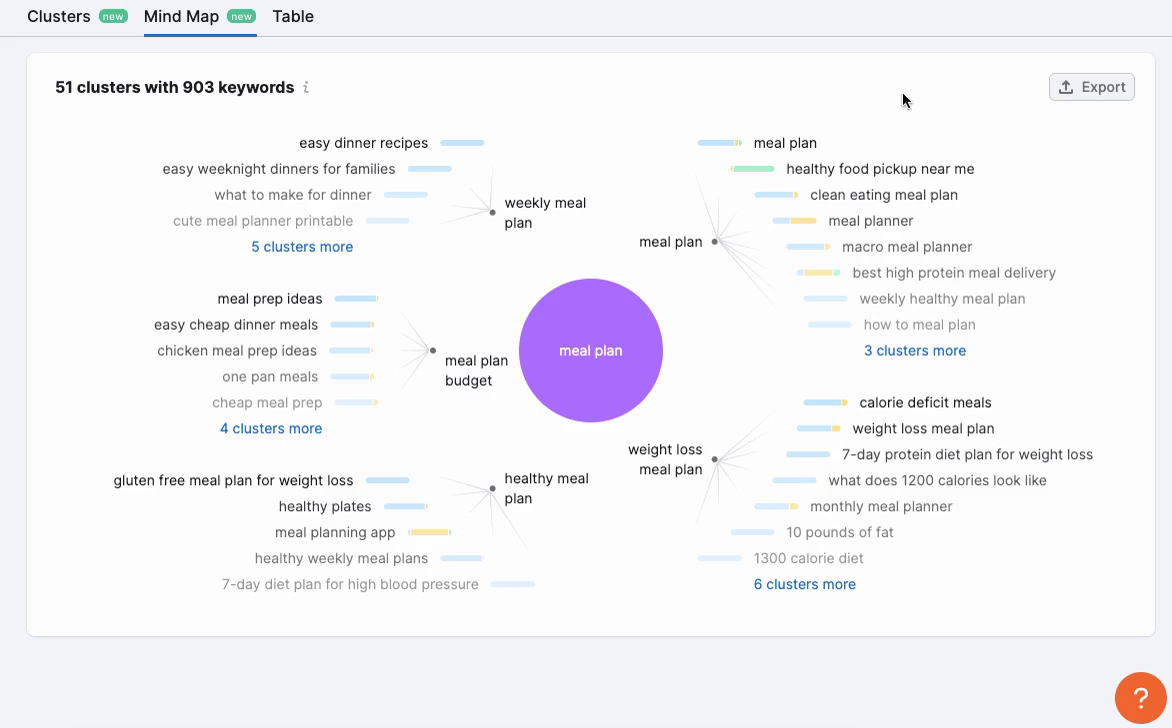 How you can get started with it;
Enter a few seed keywords to get started (Up to 5) –  To get started, enter a few seed keywords into Keyword Manager. If you're in need of keyword variations, you can use the Keyword Magic Tool to generate a list of related keywords.
In a matter of minutes, you'll receive a comprehensive list of keyword clusters ready-made for a content marketing plan: If you look at your list of clusters in the Clusters tab, you'll see the total volume, KD% and search intent of each group.
Prioritize and target your topics accordingly – If the topic has informational intent, create an informational resource to match that intent. With a transactional cluster, you should offer a way to make that purchase or action.
Now you're ready to start your content plan – Once you know which topics you want to target, you can start creating your content plan. You can send keywords directly to SEO Writing Assistant from Keyword Manager.
Really impressed with automated keyword clusters and mind maps, with this new feature you can easily see potential, ranked pages, and it is super easy to integrate with the writing assistant. Give it a try to level up your keyword game.
For more info check https://lnkd.in/gWbj9bU7