ALL IN ONE Place for FREE Design tools and Resources for Designers and Developers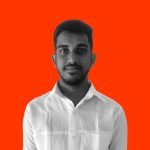 ALL IN ONE Place for FREE Design tools and Resources for Designers and Developers
Are you tired by searching digital assets one by one for your projects on the internet..? If you are one who like that, this website is for you!
https://undesign.learn.uno/
This is a Collection of free design tools and resources for makers, developers and designers
You can find Free images websites, Color matches websites, Free logo websites, Free templates from this website.
Take a look and enjoy!!