Adding images from anywhere of the internet to WordPress without Saving on local PC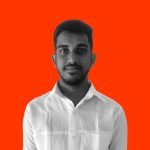 Adding images from anywhere of the internet to WordPress without Saving on local PC
When you are developing a WordPress website you have upload images from other resources. If you want to add to add same image without doing any editing, most of developers save the image to local PC and re-upload it.
Here now you can use below plugin to upload images without saving. Just copy & paste like text.
Plugin: https://wordpress.org/plugins/the-paste/
Tutorial: https://drive.google.com/file/d/1613Ov_iZeMz59L9aUWmiHfkQ2nIy2hDL/view?usp=sharing
Extra: If you user Windows Snipping Tool to Crop the screen, you no need to save it. After copping it automatically saving to clipboard. You can paste it anywhere like Google doc, WordPress (With The Paste plugin).
Thanks.