Achieve Your Project Management Goals with Coursera
Achieve Your Project Management Goals with Coursera
Are you ready to take your career to the next level and become a master of project management? Look no further than Coursera's Project Management Course!
What's in Store:
Gain a deep understanding of project management principles.
Learn to manage projects effectively, from initiation to completion.
Acquire practical skills and tools to excel in your projects.
Access world-class content from top universities and institutions.
Enjoy the flexibility of online learning, fitting your schedule.
Why Choose Coursera?
Coursera offers courses from the world's leading universities and institutions, ensuring top-notch education.
Engage with a global community of learners, sharing experiences and insights.
Benefit from a hands-on approach to project management, with real-world applications.
Earn a certificate to showcase your new skills and expertise.
Who's it for:
Aspiring project managers
Professionals looking to boost their careers
Entrepreneurs and business owners
Anyone interested in mastering project management
Take that first step towards becoming a proficient project manager. Explore the Coursera Project Management Course today and unlock new opportunities in your professional journey.
Your future starts here:https://www.coursera.org/learn/project-management-foundations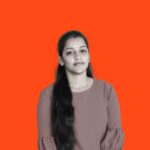 Hi Mathushika,
Overall, your post provides a compelling overview of Coursera's Project Management Course and its benefits. Thanks For Sharing this insight.
You are viewing 1 out of 1 answers, click here to view all answers.