20 Essential Skills for Digital marketers.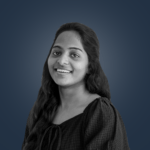 20 Essential Skills for Digital marketers.
Attention all digital marketers! Are you looking to succeed in your career and stand out from the competition? Look no further -Here are the top 20 essential skills for digital marketers.
1. Cultivate curiosity
2. Practice tenacity
3. Be open to listening and learning
4. Embrace adaptability
5. Master the art of multitasking
6. Develop empathy
7. Leave your ego at the door
8. Maintain a strong work ethic
9. Be honest and transparent
10. Don't be afraid to admit when you don't know something
11. Master the art of efficient research
12. Utilize spreadsheet programs like Excel and Google Sheets
13. Gather and Analyse data effectively
14. Utilize Google Analytics
15. Be proficient in at least one major SEO tool
16. Measure the success of your efforts
17. Communicate effectively with others
18. Identify and rectify any issues
19. Utilize web crawlers
20. The Art of Coding or Truly Grasping the Code
Developing your skills in these areas will greatly benefit your growth in the digital marketing field, and it will be a vital point to succeed in digital marketing.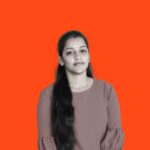 Hi Sankeerthana,
Absolutely correct! Digital marketing is a fast-paced industry, and these 20 basic skills form the foundation of a prosperous career. It's not just about keeping up with the latest trends and tools; it's about honing the fundamental abilities that will allow us to traverse the ever-changing digital landscape. The importance of continuous learning, data analysis, and good communication cannot be stressed. Remember that adaptability and curiosity will keep you at the top of this interesting sector.
You are viewing 1 out of 2 answers, click here to view all answers.