09 Reasons Why Digital Marketing Is A Necessity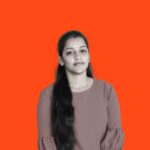 09 Reasons Why Digital Marketing Is A Necessity
Digital marketing is crucial because it joins a business with its consumers when they are online, & is effective in all industries. Every business needs digital marketing. It's necessary for you to understand the reasons for digital marketing for businesses. Here I have attached that types of reasons.
Mobile Access
Flexibility
Expansion
Multimedia
Interactivity
Tracking
Authority
Influencer Engagement
Print Enhancement
if we know the reasons, Easily we can handle the digital marketing strategies and we can get benefits. Do you think to say anything about this?