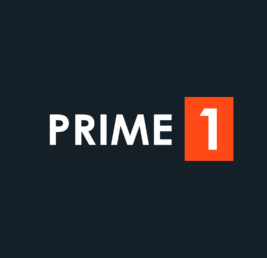 Job Detail
Offered Salary 1000

Career Level Officer

Experience Less Than 1 Year

Gender Male/Female

Qualifications Relavant Skills
Job Description
We are seeking a highly skilled and experienced Hardware & Network Technician to join our Prime One team. The ideal candidate will have a strong background in maintaining and repairing computer hardware, as well as experience with network infrastructure and troubleshooting.
Roles and Responsibilities
Maintaining and repairing computer hardware, including desktops, laptops, servers, and peripherals
Troubleshooting and resolving hardware and network issues
Installing and configuring computer systems and networks
Providing technical support to users
Keeping accurate records of hardware inventory and maintenance
Collaborating with other teams to ensure smooth and efficient operation of the company's IT systems
Design and install well-functioning computer networks, connections and cabling
Perform troubleshooting to system failures and identify bottlenecks to ensure the long-term efficiency of the network
Inspect LAN infrastructure and fix minor or major problems/bugs
Test and configure software and maintain and repair hardware and peripheral devices
Evaluate network performance and find ways of improvement
Organize and schedule upgrades and maintenance without deterring others from completing their own work
Do regular data backups to protect the organization's information
Provide technical direction to co-workers on computer and network usage and offer comprehensive advice and instructions
Required Qualification
Minimum 6 months -1 year of experience in a similar role
Strong understanding of computer hardware and networking concepts
Experience with troubleshooting and resolving hardware and network issues
Excellent problem-solving skills
Ability to work independently and as part of a team
Strong communication and customer service skills
Proven experience as a network technician or relevant position
Outstanding diagnostic, problem-solving and analytical skills
Job Details and Terms
This is a Physical job opportunity.
Standard working hours are 8.30 AM-5.30 PM on weekdays and 8.30 AM – 1.30 PM Saturdays.
Since the company is focusing on global expansion, you may have to proceed with onsite jobs in another country if the management is requesting.
If you are a results-oriented professional looking to take the next step in your career, we want to hear from you. Apply now to join our team!
Required skills
Other jobs you may like
Northern Province, 146B Goodshed Rd, Vavuniya, 43000