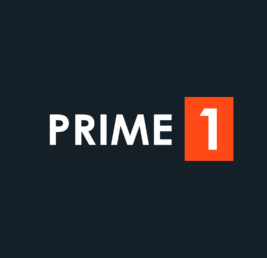 Job Detail
Offered Salary 1000

Career Level Executive

Experience Less Than 1 Year

Gender Male/Female

Qualifications Relavant Skills
Job Description
Prime One Global is looking for an experienced Conversion Rate Optimization (CRO) Strategist to join our Search and Analytics team. If you want a career where you can work with great clients and collaborate with a dynamic team of analytics consultants and search specialists who love their job then, Prime One Global is the place to be. We want a full-time Conversion Strategist, who has the aptitude to use his/her business and technical expertise in CRO, Analytics, Marketing, Usability, Sales Persuasion, and Copywriting to provide our company and clients with tactical measures to hack their milestones. It will fall under the responsibility of the Conversion Strategist to see that the clients meet respectable returns on their investment from ethical and tactical optimization.
The Responsibilities of an Ideal Conversion Rate Optimization (CRO) Strategist are:
Communicate with clients to develop a clear understanding of their business objectives and reach
Recommend enhancements to client's websites to increase the conversion rate
Design and construct campaigns that show a measurable increase in conversions after changes are implemented
Use strategic, analytic, and creative skills to discover useful insights from web analytics tools and other related sources
Be able to submit regular progress reports and analysis to clients that are self-sufficient in showcasing the growth curve of the campaigns.
Aid clients in understanding the essentials of the strategies being implemented and how they can identify success, failure, and developments in the future.
Improve the leads generation of a client's website
Analyze and manage potential test plans for checking the integrity of the campaigns
Assess webpages and commend various tests that will escalate the conversion rate of the client's websites to meet their business goals
Should be able to act as catalysts during the course of a campaign
The Skills of an Ideal Conversion Rate Optimization (CRO) Strategist are:
Pay attention to intricate areas that can be easily overlooked
Experience in web designing and copywriting
Comfortable working in a pressure situation and rapidly evolving industry environment
Should be passionate and motivated about their field
3+ years of website optimization, clear with analytical metrics and related statistical data driving elements
Experience in various Analytical tools like Coremetrics, Google Analytics, MS Excel, etc.
Excellent verbal and written communication skills
Should be able to write concise and detailed summaries and reports
Ability to indulge clients in progressive conversation and retain old clients
Awareness of developing IT trend
Educational Qualification
The candidate should hold a bare minimum of BS/BA in statistics, marketing, economics, mathematics, English, psychology, or journalism. Other potentially viable degrees can also be taken into consideration.
Other jobs you may like
Northern Province, 146B Goodshed Rd, Vavuniya, 43000