𝗠𝗮𝗿𝗰𝗵 𝟮𝟬𝟮𝟯 𝗖𝗼𝗿𝗲 𝗨𝗽𝗱𝗮𝘁𝗲 is now rolling out!
𝗠𝗮𝗿𝗰𝗵 𝟮𝟬𝟮𝟯 𝗖𝗼𝗿𝗲 𝗨𝗽𝗱𝗮𝘁𝗲 is now rolling out!
Google confirms the 𝗠𝗮𝗿𝗰𝗵 𝟮𝟬𝟮𝟯 𝗖𝗼𝗿𝗲 𝗨𝗽𝗱𝗮𝘁𝗲 is now rolling out. Take a look into the 𝗞𝗲𝘆 𝗛𝗶𝗴𝗵𝗹𝗶𝗴𝗵𝘁𝘀 provided by Search Engine Journal: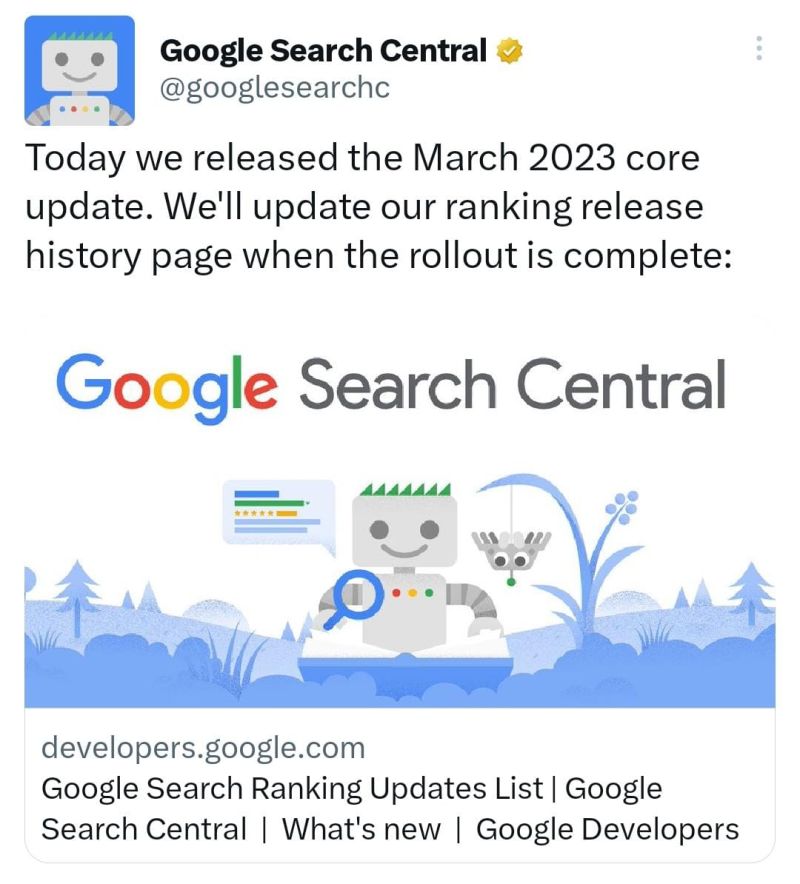 Google has confirmed the rollout of the March 2023 Core Update, which can affect search rankings. As a result, it is essential for SEOs and website owners to remain informed and adjust their strategies accordingly.
To maintain a strong presence in search results, it is important to keep an eye on site metrics, prioritize quality content, and optimize technical aspects.
Additionally, focusing on providing valuable content and prioritizing the user experience can help prepare for upcoming algorithm updates.