What is The Anchoring Bias? How it affects UX Design
What is The Anchoring Bias? How it affects UX Design
What is The Anchoring Bias?
The Anchoring Bias is a psychological phenomenon that refers to the human tendency to rely too heavily on the first piece of information we receive (the "anchor") when making decisions. This anchor can be a price, a number, or any other type of reference point, and it often influences our perceptions and decisions even if it is not relevant or accurate.
How it affects UX Design ?
The Anchoring Bias can have a significant impact on User Experience (UX) design. In particular, it can influence the way users perceive the value of products and services, as well as their willingness to make a purchase.
An example of the Anchoring Bias in action is when an e-commerce website shows the original price of a product next to a lower, discounted price. This original price can become a reference point, or anchor, for the customer. Even if the discounted price is actually a good deal, the customer may still think it is expensive because they are comparing it to the original, higher price. As a result, they may be more likely to make a purchase if the discounted price is lower than the original price they saw first.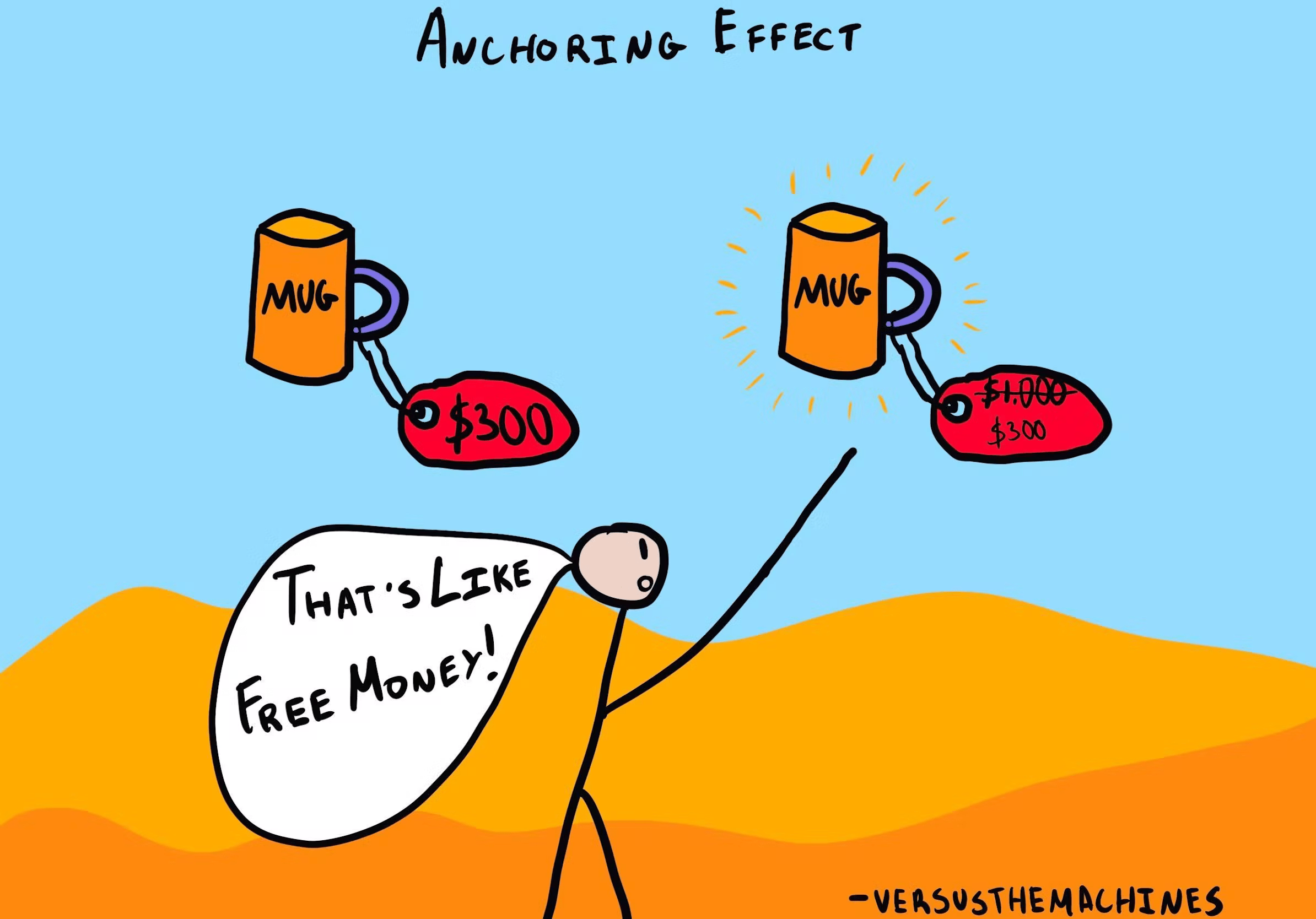 Picture credits :The Decision Lab
UX designers can use the Anchoring Bias to their advantage by carefully choosing the reference points they use to present information. For example, by starting with a high price and then offering a discount, designers can make the discounted price appear more appealing. This can increase the likelihood of users making a purchase.
Another way UX designers can use the Anchoring Bias is by offering limited-time discounts or deals. This creates a sense of urgency and can encourage users to make a purchase sooner rather than later.
In conclusion, the Anchoring Bias is a powerful psychological phenomenon that can have a significant impact on UX design. By understanding and using the Anchoring Bias, UX designers can create more effective and engaging experiences for users.