Do you Know about Social Bookmarking?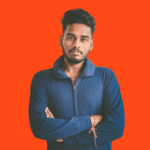 Do you Know about Social Bookmarking?
Revolutionize your bookmarking experience by using social bookmarking, a browser-based tool that allows you to tag website pages for quick and easy access in the future. Unlike traditional bookmarking, social bookmarking provides online storage for your saved links, making them accessible from any device with an internet connection.
With social bookmarking, you don't have to limit yourself to just saving website pages. You can also bookmark social media posts on various platforms and participate in online discussions with other users who share similar interests. These communities have evolved beyond their initial purpose and now offer diverse and dynamic groups that foster meaningful connections and relevant content sharing.
Experience the convenience and benefits of social bookmarking for yourself and join the thriving online community today
Are you curious about how social bookmarking works?
By categorizing discussion topics into specific rooms or threads, social bookmarking sites enable users to effortlessly keep track of the content that piques their interest. By following a piece of content, users receive notifications in their personal feeds when new information is added. Social bookmarking sites are also excellent resources for networking with potential influencers and finding social media inspiration. The links shared on these platforms serve as the starting point for discussions and knowledge-sharing, making them a valuable source of information and potential backlinks. Take advantage of the benefits of social bookmarking and join the conversation today. Engage with like-minded individuals and discover new insights and opportunities through these dynamic online communities.
Are you looking for a way to simplify your content curation and accelerate social media growth?
Look no further than social bookmarking. With social bookmarking, companies, and social media marketing managers can easily find and save valuable content to add to their publishing schedule. In addition, social bookmarking sites provide insights into which topics are most popular, recent, or related to a specific issue, making it easier to target and curate content for your audience. With the ability to search through bookmarks by specific words or phrases, you can quickly find content that's ideal for your brand and audience. Social bookmarking sites offer a more refined and relevant source of inspiration, eliminating the need to search for a needle in a haystack on a search engine. Take advantage of social bookmarking to streamline your content curation process and take your social media strategy to the next level.