Marketing Planning Process Towards Your Business.
Marketing planning is simply a logical sequence and a series of activities leading to the setting of marketing objectives and the formulation of plans to achieve them.
Marketing is the most exciting of all business sports, it is the heartbeat of every successful business. Response to the explosion of information, the expansion of technology, and the aggressiveness of competition. Business skills can be learned by practice, experimentation and continually marketing mistakes, whatever marketing strategy is working for you today, no matter how it works for tomorrow?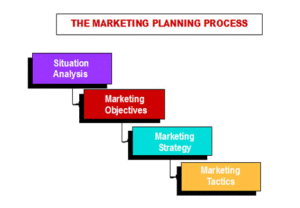 A good marketing plan includes how the organization should respond to various scenarios if the market changes, the plan should include "triggers" what should happen under the scenarios. Plan might specify the minimum amount of the product that must be sold by a certain point in time. Marketing plan is a communication device may look different from the order in which the task in the outline is actually completed.