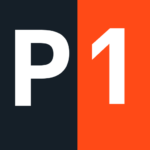 Prime One Global PVT Ltd
We are seeking a highly skilled and experienced Hardware Technician to join our team. The ideal candidate will have a strong background in maintaining and repairing computer hardware, as well as experience with network infrastructure and troubleshooting.
Roles and Responsibilities
Maintaining and repairing computer hardware, including desktops, laptops, servers, and peripherals
Troubleshooting and resolving hardware and network issues
Installing and configuring computer systems and networks
Providing technical support to users
Keeping accurate records of hardware inventory and maintenance
Collaborating with other teams to ensure smooth and efficient operation of the company's IT systems
Required Qualification
Minimum 6 months -1 year of experience in a similar role
Strong understanding of computer hardware and networking concepts
Experience with troubleshooting and resolving hardware and network issues
Excellent problem-solving skills
Ability to work independently and as part of a team
Strong communication and customer service skills
Job Details and Terms
This is a hybrid job opportunity, where you have to work 75% at the Vavuniya office and 25% can be remote ( based on the management decision)
Accommodation, 3 basic meals are absolutely free during the working days.
Standard working hours are 8.30 AM-5.30 PM on weekdays and 8.30 AM – 1.30 PM Saturdays.
Since the company is focusing on global expansion, you may have to proceed with onsite jobs in another country if the management is requesting.
If you are a results-oriented professional looking to take the next step in your career, we want to hear from you. Apply now to join our team!